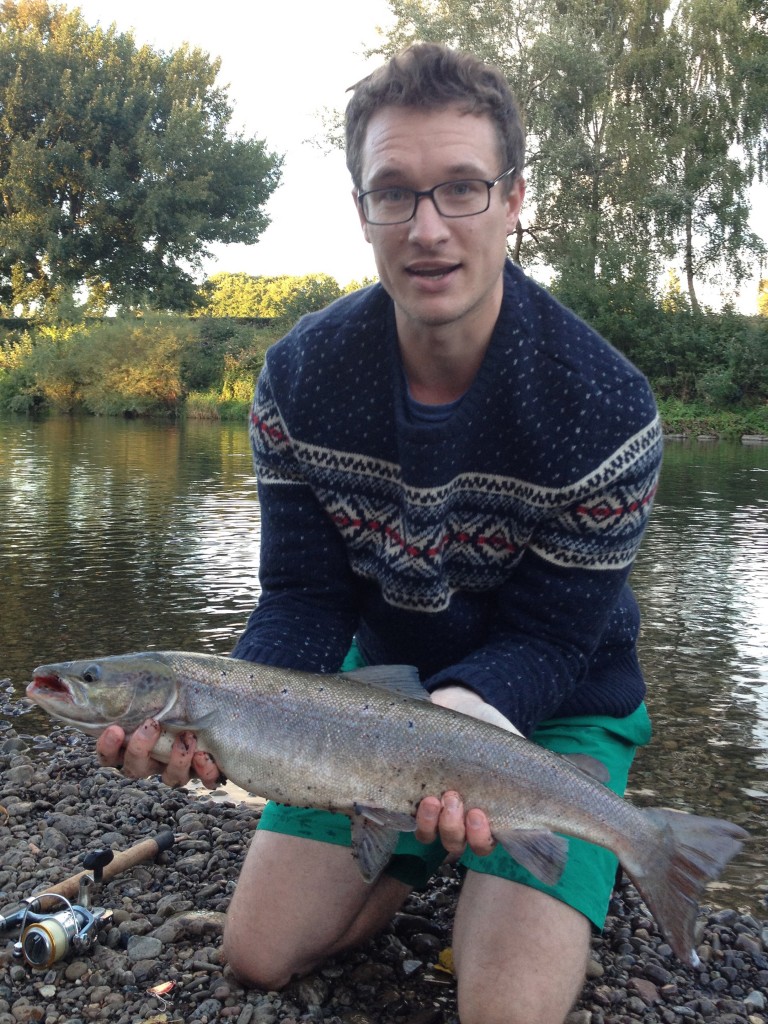 Will Millard is a writer, BBC presenter, and expedition leader. Born and brought up in the Fens, he has been leading expeditions in Indonesia and West Africa since 2007 and has written and submitted images for numerous national and internatonal magazines and newspapers, including BBC News, The Daily Telegraph, The Guardian, Geographical and Outer Edge. He is the BAFTA Cymru winning presenter of the BBC Two series Hunters of the South Seas and the presenter of the BBC Wales/Four series The River Taff with Will Millard. He is currently working on his first book for Penguin, and a new series for BBC Two, which will both be out in 2017.
Will specialises in lightweight expeditions for film, radio and the written press.
In West Papua, with the 2009 Royal Geographical Society (RGS) Neville Shulman Challenge Award, Will's team recorded the last survivors of the indigenous trade in natural salt and uncovered an ancient inter-tribal trade route known as the 'Great Road'. In 2012 he returned with support from the Winston Churchill Memorial Trust, the Transglobe Expedition Trust, the Frederick Soddy Trust, Berghaus and the Jeremy Willson Trust, to attempt an epic six month project aimed at making the first unbroken crossing of the province via its remotest tribal trade routes. In 2013 he received the RGS Journey of a Lifetime award for his maiden solo descent of Sierra Leone's River Mano, which was subsequently broadcast in a critically acclaimed two-part series on BBC Radio 4. Since then Will has begun a successful career as a BBC presenter, with his first series 'Hunters of the South Seas' winning him Best Presenter at the 2016 BAFTA Cymru awards,  and receiving nominations for both Best Series and Best Presenter at the 2015 Grierson awards and Best Series in the 2016 Broadcast awards, Bannf, Kendal, and the Televisual Bulldog Awards.
His latest series 'The River Taff with Will Millard' was broadcast in spring 2016 on BBC Wales/Four and was been nominated for Best Photography at the 2016 Bafta Cymru awards. He is currently working on his first book, on Fishing and Grandparents, due for publication through Penguin's Viking imprint in summer 2017, and a new BBC Two series based in remotest New Guinea, also out in 2017.
Will is a Fellow of the Royal Geographical Society (RGS) and the Winston Churchill Memorial Trust. When he isn't exploring, he's writing at the kitchen table or out fishing the rivers and lakes around his South Wales home.
Follow Will on Twitter @MillardWill or Facebook or click the 'Contact' tab above for professional enquiries.
Michael Palin: "A wonderful talk that reflected perfectly the reasons why we love Geography"
Radio Times: "Millard is a natural presenter…Even when faced with aggression from tribes people who have no idea who this sunburnt stranger is he wins them – and us – over with his warmth. This man is one to watch"
Daily Express: "Millard came across as a man of boundless heart and decency. The foregoing film, full, of light and laughter and uncomfortable truths, established him as a prize catch for the BBC."
The Times: "Will Millard's Hunters of the South Seas was un-improvable. One advantage is that although Millard is a bona fide explorer he looks like a book worm not Bear Grylls."
The Daily Mail: ***** "an utterly compelling programme"
The Guardian: Will becomes passionately involved with his hosts. He clearly adores them and they adore him, and trust him…A lovely, touching, very human little film.