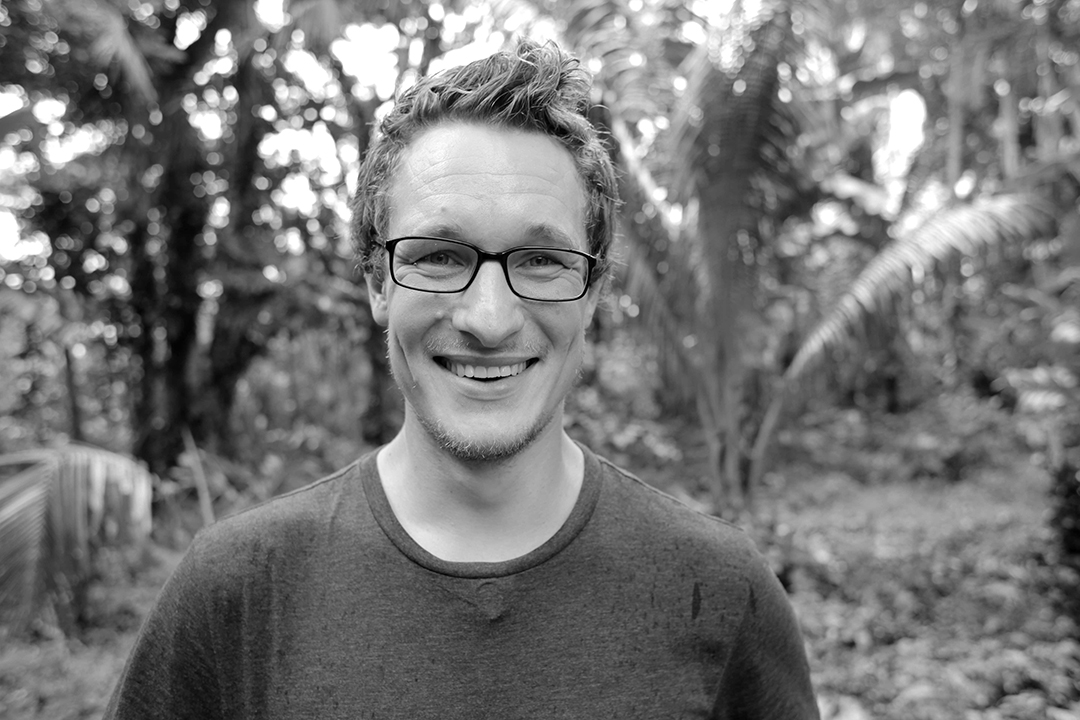 Will Millard is a writer, television presenter, and fisherman.
Born and brought up in the Fens, Will presents remote Anthropology and Adventure series for BBC Two, and has been honoured to live and learn alongside some of the most remarkable communities on earth, including the Bajau sea gypsies, the Lamaleran whale hunters, and the Korowai of West Papua. In 2016 he won the BAFTA Cymru Award for Best Presenter for Hunters of the South Seas and, in 2019, his series My Year with the Tribe won the Realscreen award for Travel and Exploration. His series have received nominations for Best Series and Best Presenter in the Grierson, Broadcast, Bannf, Kendal, and the Televisual Bulldog Awards; and have been broadcast worldwide on Netflix USA and BBC Worldwide.
Closer to home, he has presented series on rivers, urban exploration, and history for BBC Wales including Hidden Wales, The River Wye, The River Taff and Go Fish! Please visit the 'Documentaries' tab for the full list of his television work.
Will specialises in writing about extraordinary humans, travel, exploration, British natural history, freshwater ecosystems, fish, and fishing. He has written and submitted images for numerous national and international magazines and newspapers including BBC News, The Daily Telegraph, Vice, The Guardian, Geographical, Fallon's Angler, and Country File Magazine. His first book The Old Man and the Sand Eel for Penguin (Viking) follows a wild journey across Britain in pursuit of a fishing record and he has ghostwritten two books for Penguin including a Sunday Times Bestseller. He is currently writing a book with the 'Hermit of Treig' for Pan MacMillan and his first Children's books with Magic Cat, In the Pond, In the Tree, In the Rockpool and In the Garden are out now. Please visit the 'Books and Articles' tab for a full list and links for purchase!
For a decade, Will was privileged to lead expeditions into remote parts of West Papua and West Africa. He received awards and grants for his work from the Royal Geographical Society (2009,2013), the Winston Churchill Memorial Trust (2012) and the Sir Ranulph Fiennes' Transglobe Expedition Trust (2012). From 2006 to 2012, Will made maiden descents of New Guinean rivers and tracks; whilst recording evidence of inter-tribal trade; and, in 2013, he made a first solo descent of the river bordering Sierra Leone and Liberia whilst recording an acclaimed documentary series for BBC Radio 4. Give the 'Expeditions' tab a click for more.
Will has lectured on his expeditions at the Royal Geographical Society, including three-times at the prestigious Monday Night Lectures, and twice on their Regional lecture theatre tours across England, Wales, and Scotland. He has spoken independently throughout the UK including New Scientist Live, the National Geographic Store in London, the Wilderness Lectures in Bristol, and Adventure Travel Live. His current speaking dates are available by clicking 'Speaking', but if you would like to book Will, for your event, school, or university, please use the 'Contact' tab to get in touch.
Will is a Fellow of both the Royal Geographical Society (RGS) and the Winston Churchill Memorial Trust, an Ambassador for The World Fish Migration Day and the Angling Trust, and the Patron of the Mobile Education Partnership, a charity which provides teacher trainers and learning resources to isolated schools in Myanmar.
When he isn't exploring, he's writing at the kitchen table or out fishing the rivers and lakes around his South Wales home.
Give him a follow on his Facebook page, his Instagram or his Twitter.
---
"A wonderful talk that reflected perfectly the reasons why we love Geography"
– Michael Palin
"Millard is a natural presenter…Even when faced with aggression from tribes people who have no idea who this sunburnt stranger is he wins them – and us – over with his warmth. This man is one to watch"
– Radio Times
"Millard came across as a man of boundless heart and decency. The foregoing film, full, of light and laughter and uncomfortable truths, established him as a prize catch for the BBC."
– Daily Express
"Will Millard's Hunters of the South Seas was un-improvable. One advantage is that although Millard is a bona fide explorer he looks like a book worm not Bear Grylls."
– The Times
"Five stars! An utterly compelling programme"
– The Daily Mail
"Will becomes passionately involved with his hosts. He clearly adores them and they adore him, and trust him… A lovely, touching, very human little film."
– The Guardian